For each fire it is necessary to provide the necessary air supply for the combustion process. The combustion process is then effective if it has sufficient air supply. Otherwise, the combustion process deteriorates, the glass gets smoked, and the combustion gases accumulate excessively in the combustion chamber. Of course, all manufacturers provide sufficient air to the combustion chamber, but the parameters of apartments and houses change very quickly. Today's houses are being built and reconstructed so that the insulating properties are as good as possible which means less air into the room from the outside. In short, a new building or a refurbished building is more tight and the combustion equipment "consumes" more air than the room itself can absorb in insulating losses.
Another problem may be the existence of a hood in the room, where the combustion device is located. At start-up, the draught may change and the flue gas, which should go into the chimney, goes back into the room.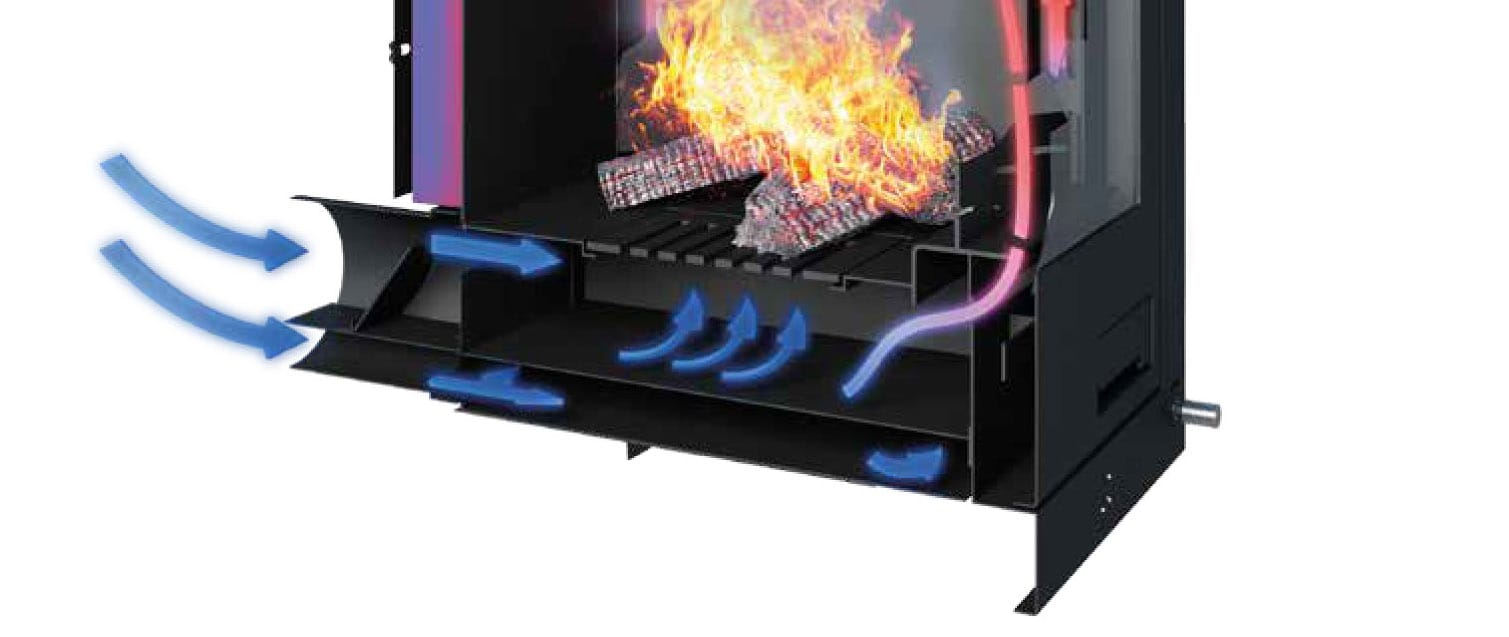 The external air supply to the sealed combustion chamber is the solution to this problem. We always supply the air supply from the outside or from the rooms (corridors, garages), which will ensure a sufficient supply of air. At present, we can meet three types of external air supply:
Outside the combustion chamber

Into an unsealed combustion chamber

Into a sealed combustion chamber
The first is the least used and also not recommended. It does not solve the problem of exhaust systems and is merely an aid for manufacturers who have not developed or solved the external air supply to the combustion chamber.
The second variant is used by manufacturers such as Hergom, Uniflam, who mount the the external air supply to the existing combustion chambers. Due to the popularity of these combustion chambers around the world, the external supply is additionally solved.

The third option, for example with Flamingo, Aquaflam and Masterflamme, is the ideal solution to ensure that the chamber is tight and the external air is supplied directly to the combustion process. The advantage of this solution is the tightness of the combustion chamber, which is 100% dependent on the air supply from the exterior. The external supply on the combustion device ensures proper distribution of the air for combustion of the solid (primary) and gaseous (secondary) particles, including glass airwash. The third option is called the Eco-Air-In system.