Fireplace inserts Flamingo®
Fireplace inserts Flamingo feature precise regulation of burning, safe and comfortable door handling, grate-free combustion across the whole firebox, combustion chamber inlaid with vermiculite, tertiary air supply, clean glass without compromise, stable and firm door profile and integrated base.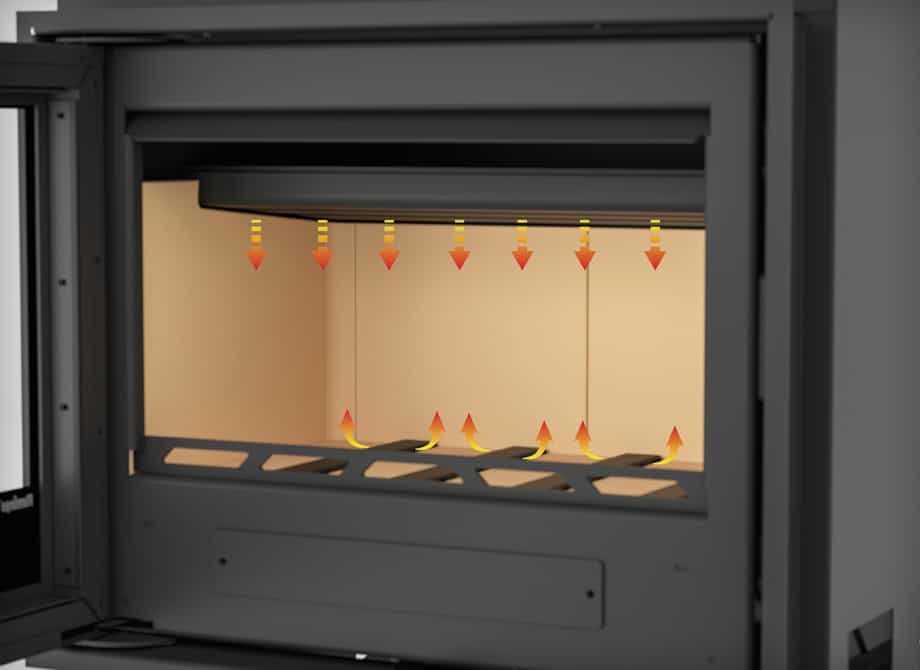 Firebox
Revolutionary solution of firebox offers unbeatable fire experience. The wood burns at the whole width of the firebox bottom thanks to the grate-free combustion and air-supply ducting system. The result is minimum fuel consumption. We raised the view of flames to the new level.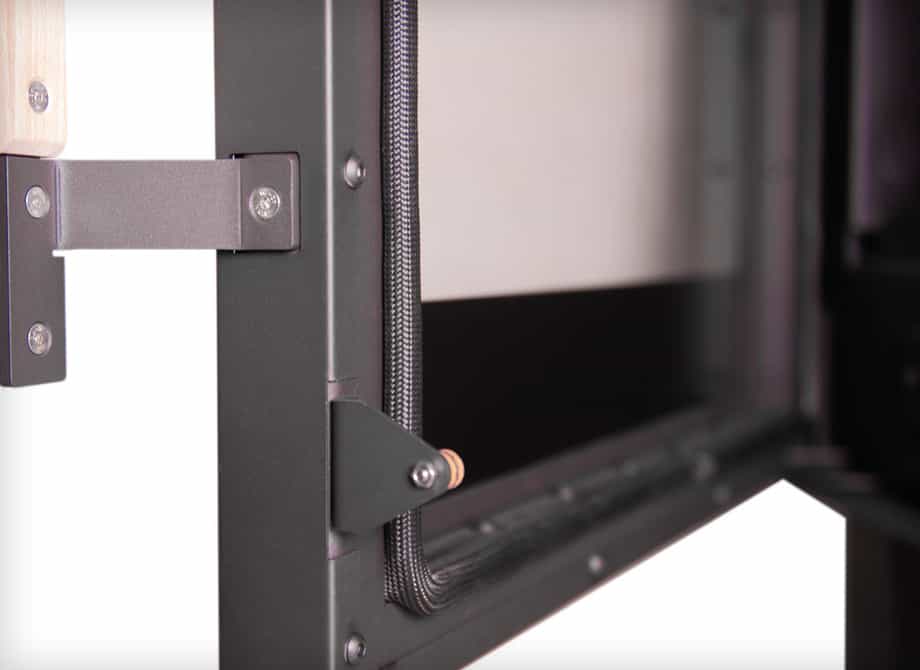 Stable door profile
The door must withstand very high temperatures and that is why we chose the most appropriate materials, which withstand even the long-term thermal stress. The perfect fixation of the rope seal is also ensured. The frame of the door is specially designed to provide clean visual impression.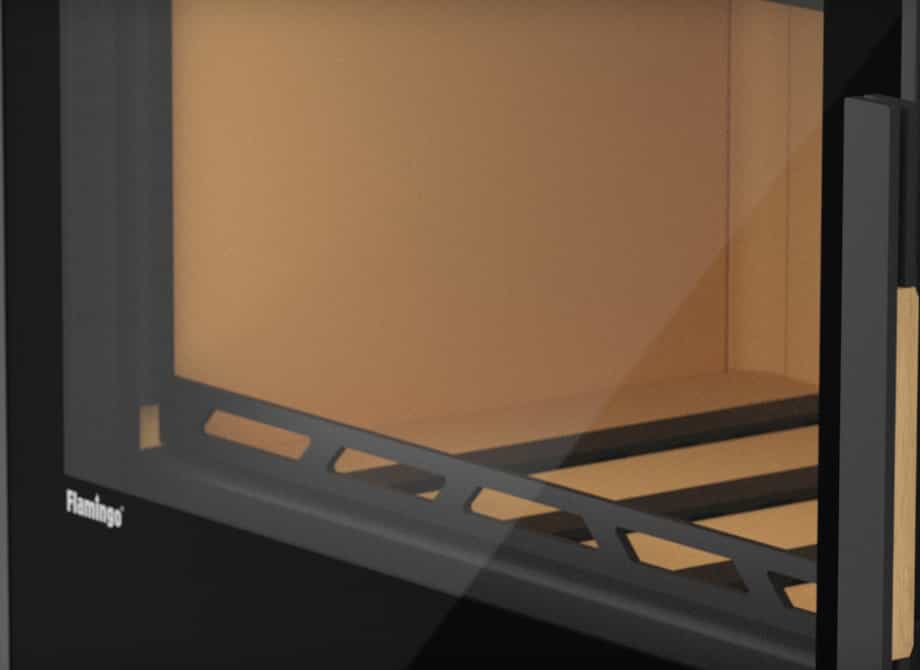 Always clean glass
Even after several uses in a row, we manage to keep the glass clean. It is achieved by the unique design of the firebox, which ensures precise supply of the primary and secondary airs for the combustion. Very high temperatures are reached in the firebox and the glass stays clean for a longer time.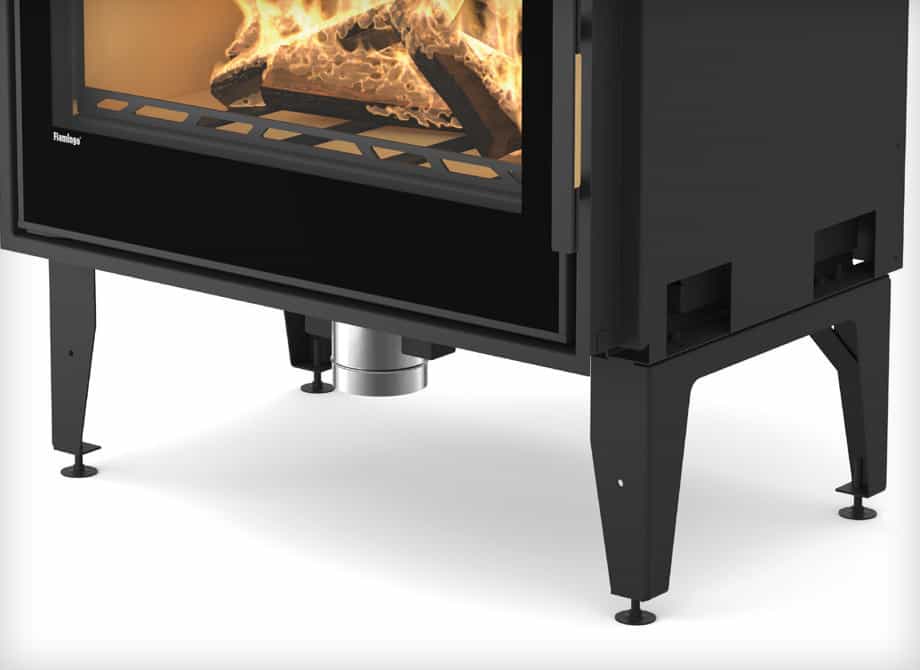 Integrated base
Each Flamingo fireplace insert is equipped
with integrated base. You don't have to build
or buy this necessary part separately. The
base is very stable and its height is adjustable.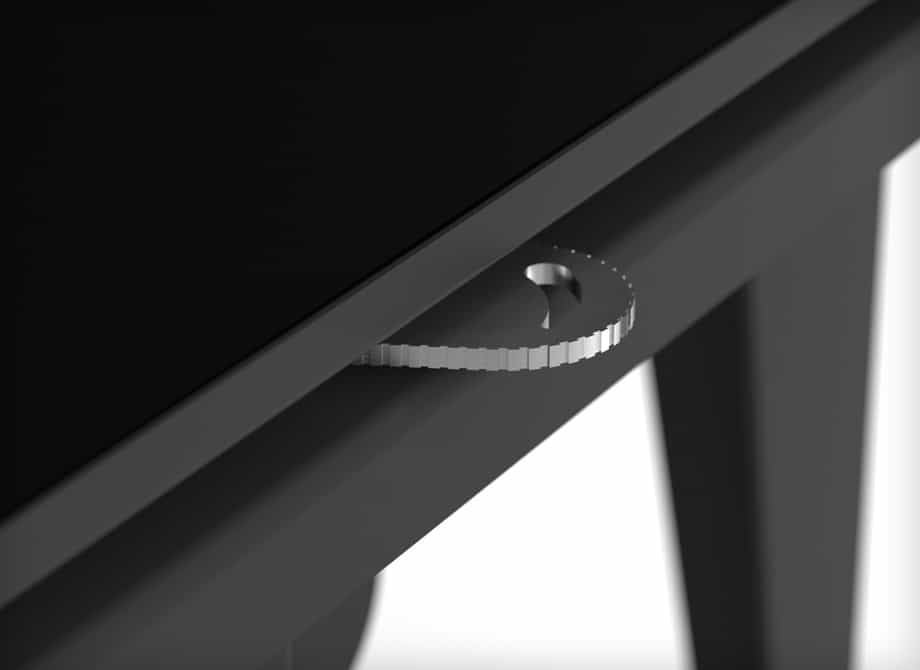 Precise fire regulation
You can choose manual or electronic fire control. Manual regulation is controlled by the precise lever, which is adjusted for the most comfortable and easiest use. The difference between open and closed regulation is clearly apparent at first sight.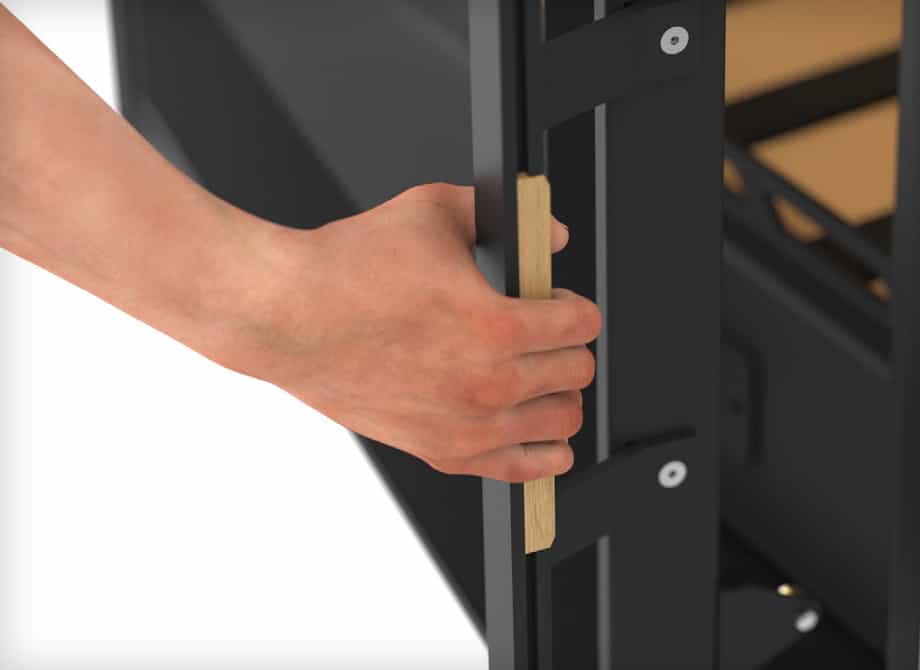 Comfortable opening
Door handling at Flamingo fireplace inserts is easy and safe. We chose the similar system which is used for example on refrigerators, where you just grab the handle, pull a bit and the door is open. The handle is underlaid with wood, no risk of burns here.
Cover frames are designed to cover the expansion joint between the fireplace insert and fireplace surround. You can choose black or grey variant and 20 mm or 46 mm width.
Manual control
The air inlet is regulated manually with a lever. The lever control is situated under the door.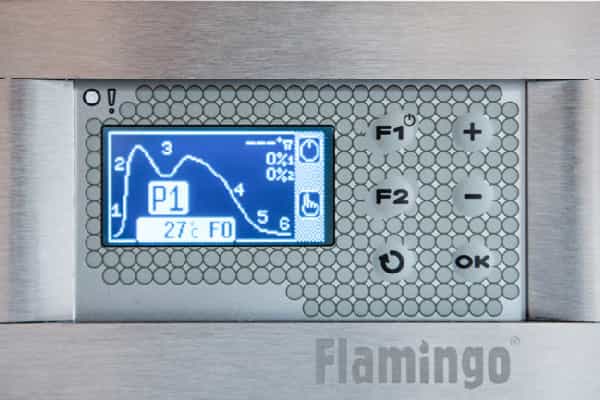 Automatic control
The automatic control regulates the process of burning by air intake dampers. Thanks to the fluent regulation is the burning clean, optimal and prolongs the burn time. The automatic control unit uses the values from the flue gas sensor and that is why the automatization process is very precise.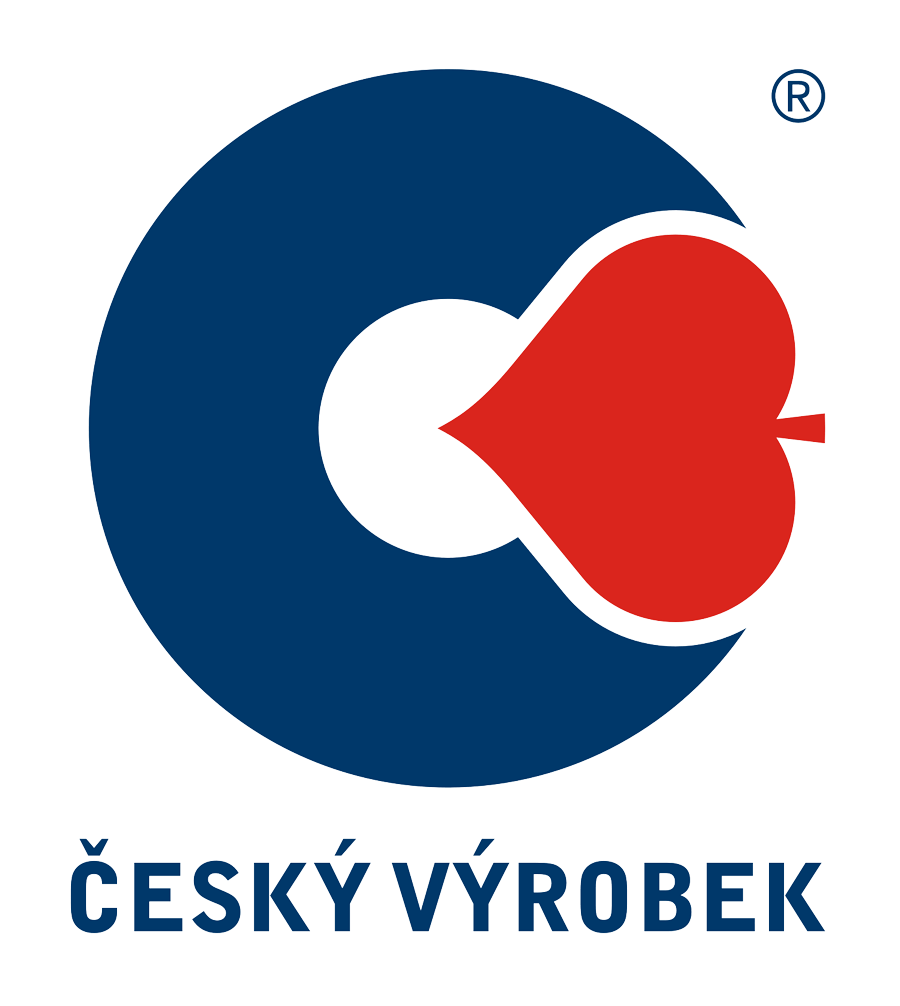 Our Czech products are sold all over the world. They are produced exclusively by the Czech team HS Flamingo.
Fireplace inserts Flamingo
S5
M9
X15
Rated total power [kW]
5,2
9,2
14,6
Total power range [kW]
2,6–6,8
4,6–11
7,3–17,5
Efficiency [%]
82,2
80,8
80,6
Operating thrust [Pa]
12
12
12
Weight [kg]
105
181
270
Flue pipe diameter [mm]
150
150
200
Energy class
A+
A
A
Log length [cm]
33
50
70
Warranty
5 years
5 years
5 years
Meets standards
EN 13240, BlmSchV - Stufe 2, Ekodesign